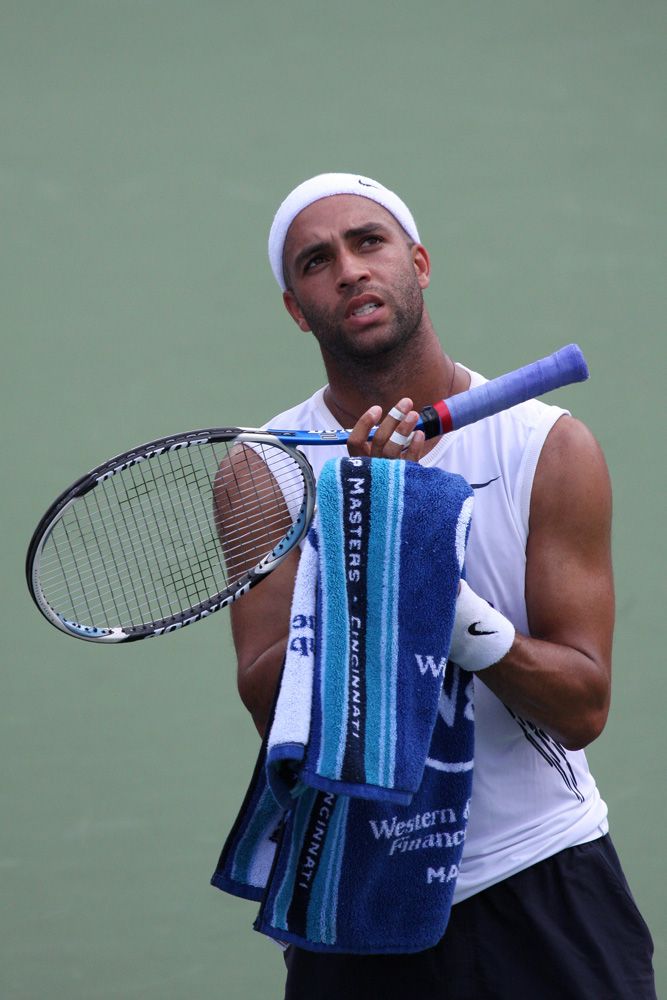 Proving they have learned nothing, five New York City Police officers tackled former tennis star James Blake and slammed him to the ground all in a case of mistaken identity. James, who was waiting for a car to take him to the U.S. Open, was standing and texting on his phone when he says he saw someone charging at him. He was than tackled and thrown to the ground and told not to say anything.
Asked if he thinks race was a factor in how he was attacked, James says, "I don't know if it's as simple as that. To me it's as simple as unnecessary police force, no matter what my race is. In my mind there's probably a race factor involved, but no matter what there's no reason for anybody to do that to anybody. You'd think they could say, 'Hey, we want to talk to you. We are looking into something. I was just standing there. I wasn't running. It's not even close (to be okay). It's blatantly unnecessary. You would think at some point they would get the memo that this isn't okay, but it seems that there's no stopping it."
James tells the NY Daily News:
"Maybe I'm naïve, but I just assumed it was someone I went to high school with or something who was running at me to give me a big hug, so I smiled at the guy," Blake said. Blake said the officer, who he said was not wearing a badge, picked him up and threw him down on the sidewalk, yelled at him to roll over on his face and said, "Don't say a word."

Blake said he responded, "I'm going to do whatever you say. I'm going to cooperate. But do you mind if I ask what this is all about?"

An officer said, "We'll tell you. You are in safe hands."
Supposedly, James was identified as a person involved in an identity-theft ring operating in the city last week. James was in San Diego where he lives with his family last week. The cops eventually realized they had the wrong person and some of them apologized. The first officer who tackled him never said anything.
The use of force was unnecessary. What if they had injured him or worse? They couldn't approach this any better? When will they learn force is not needed all the time?
He's looking for an apology and will address the issue tomorrow with the media.
Photo: Wikipedia