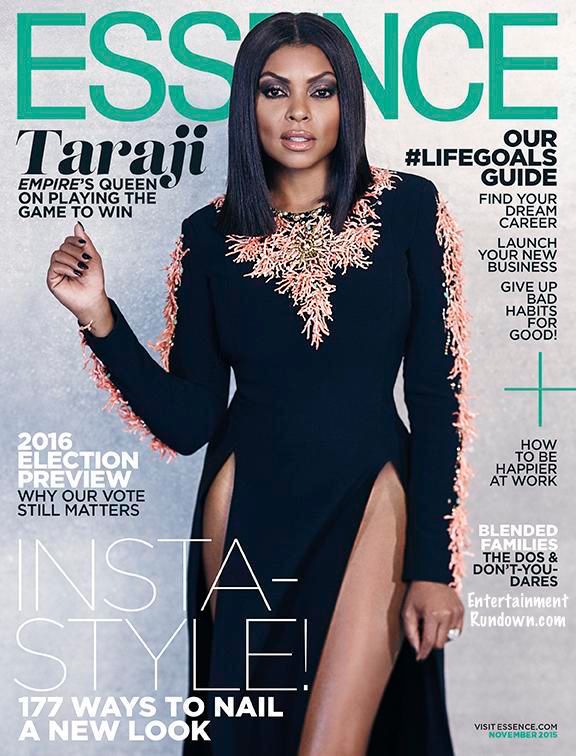 Taraji P. Henson is Essence magazine's cover girl for the November 2015 issue. The Empire star is serving legs in a form-fitting black Fausto Puglisi dress with beading and slits.
The actress talks about her many years of working hard in the industry, saying: "I'm just gonna keep amassing an audience. Everything was strategically planned. This is what all my efforts are for."
She also weighs in on the importance of taking the business of acting seriously.
"These kids are thinking they can do reality TV and come and do this craft that I studied, sweated and grinded. People forget it's a craft because it's so pop now…Can they make me believe the words coming out of their mouth?"
Read more when the issue hits newsstands on October 16th.