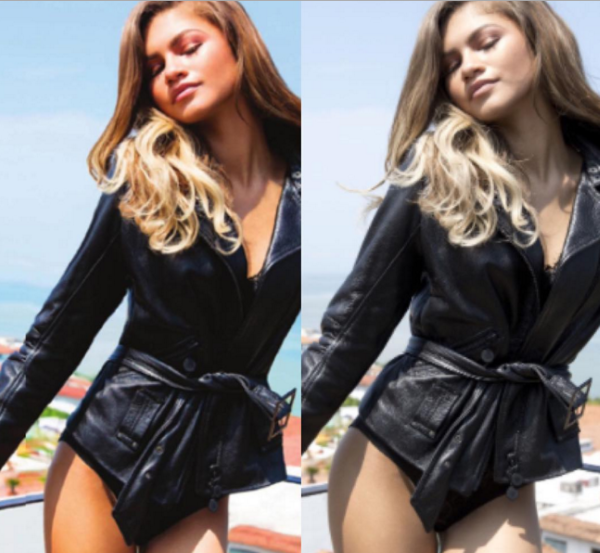 Zendaya Coleman spoke out after seeing a photo from a shoot she did for a Modeliste magazine spread. The already slender actress was photoshopped to appear smaller and she made it known on social media. She said:
Had a new shoot come out today and was shocked when I found my 19 year old hips and torso quite manipulated. These are the things that make women self conscious, that create the unrealistic ideals of beauty that we have. Anyone who knows who I am knows I stand for honest and pure self love. So I took it upon myself to release the real pic (right side) and I love it. Thank you @modelistemagazine for pulling down the images and fixing this retouch issue.
The magazine quickly took the image down after Zendaya released both photos for a side by side comparison.