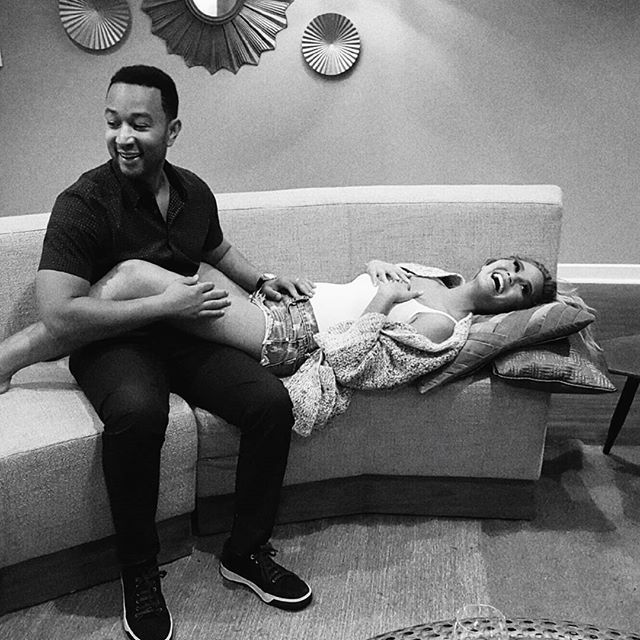 Chrissy Teigen and John Legend are expecting their first child. The couple announced that Chrissy is pregnant on Instagram along with this picture of the singer touching his wife's belly. Chrissy posted:
"John and I are so happy to announce that we are pregnant. As many of you know, we've been trying to have a baby for a while now. It hasn't been easy, but we kept trying because we can't wait to bring our first child into the world and grow our family. We're so excited that it's finally happening. Thank you for all your love and well wishes. I look forward to all the belly touching! Xx"
John also posted the news, saying, "We're pregnant!"
Last month Chrissy opened up about her struggles to get pregnant on her talkshow, FABLife. She revealed they have tried IVF treatment in an effort to have a baby. At the time said said: "I will say, honestly, John and I are having trouble. We would have kids five, six years ago if it'd happened."
The couple married in September 2013. Congrats to them!
Photo: Instagram